Description: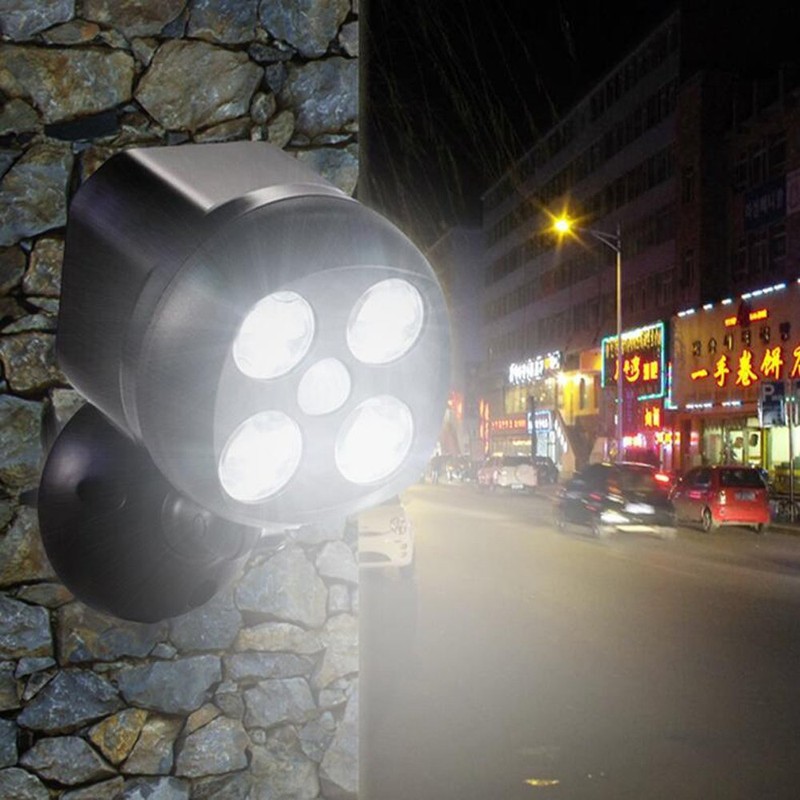 The  Motion Sensor LED Light can provide automatic illumination to your home, garden or business.

In fact, thanks to its small size and light weight, it can be installed almost anywhere. And, you won't need an electrician on hand either. The light has been designed so that anyone, anywhere can install it in a matter of minutes. .

 
Features:

Ultra-Bright: 4 Ultra-Bright LEDs Produce 500 Lumen that turn night into day.

Energy Saving: Powered by 4 D-cell alkaline batteries for up to 3,600 activations (lasts 30 seconds per trigger)

Intelligent Sensors: The light's sensors have been designed to respond to the heat and movement signature of the human body, reducing false activations

Durable: Our light's casing is made from ABS materials that provide excellent resistance to heat, impacts, low temperatures and chemicals

Instant Security: Safeguard your home or business both inside and out with our Motion Sensor LED light.

 
Automatic - The unit's built in light sensors mean that the light doesn't operate when the ambient light is above a certain level. Once this threshold is crossed, the light will automatically enter standby mode and will activate if movement is detected by the motion sensor. The light will stay on for 30 seconds, and, if no further movement is detected, automatically turn off.

 
Ultra-Bright - Our lights are equipped with 4 ultra-bright LEDs that provide fantastic illumination across a wide area. It does this all with just 4 D Cell Batteries.

 
Versatile - The light can serve multiple purposes from lighting up a shaded area to deterring intruders from entering your property.

 
Its sturdy casing is made from materials resistant to heat, light, freezing temperatures and the effects of chemicals. It's also has an Ingress Protection Rating of IP44 meaning it can stand up to whatever the elements have in store.

 
Outfit your home or business with  Motion Sensor LED Lights and you'll have peace of mind in minutes. And all with the minimum of fuss.

 
Product parameters:

LED:4Pcs 3W

Light sensor:Auto-light at night

texture:ABS

Quiescent Current:0.1 mA

Sound sensor:The LED will run the energy saving mode at night (weak light). When the sensor is triggered, the LED will be fully lit and will last for 30 seconds.

weight:390g

Every night work:5-6Hrs

Package included:

1x Spotlight
1x Mounting Base
3x Screws
3x Anchors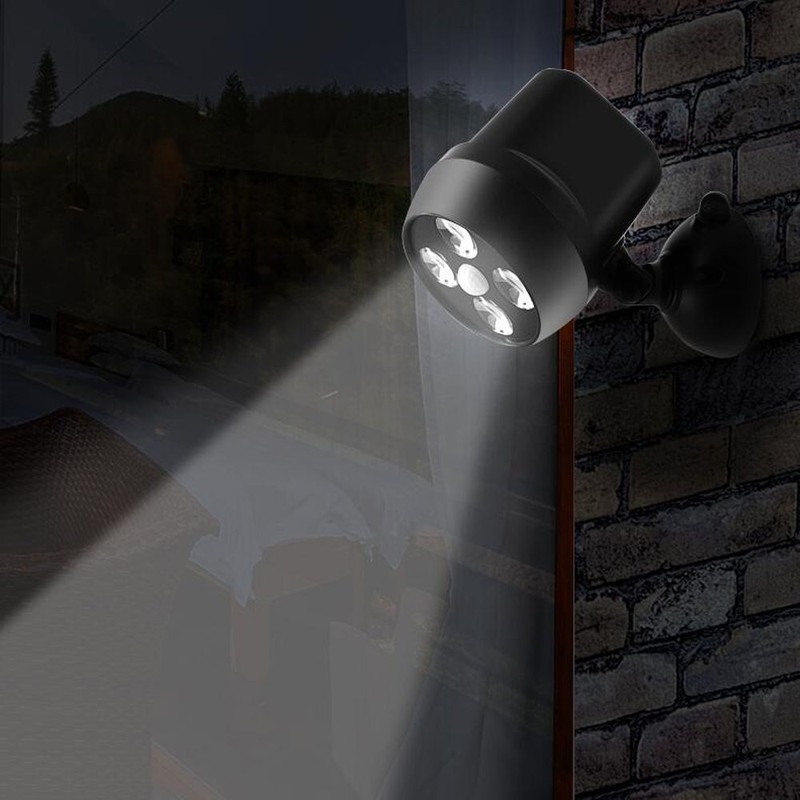 OUR PROMISE:
 🔒 FREE WORLDWIDE SHIPPING
- We offer FREE world wide shipping for all orders

🔒 100% Secure Payments
- Secured by the same security as big banks and other financial institutions.

✔️ 100% Money Back GUARANTEE
- If the product arrive damaged or not as described, send us an email and we'll refund every penny

📞 24/7 Customers Support
- Got questions? our support staffs are here to answer any queries before and after placing your orders.