Description:
SOCK SLIDER Aid Easy Put On And Off Dressing Mobility Disability Kit No Bend UK

Sock Slider Easy Put And Off Applicator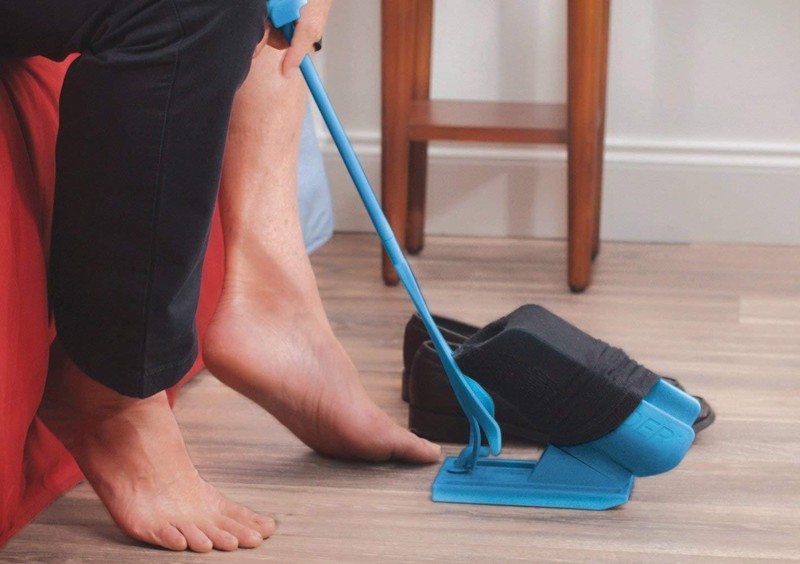 Brand New In Box

Putting socks and stockings on is easy with this handy sock aid.

No need to bend or stretch, just place your sock over the body of the sock aid, then pull on the tapes to slide the sock onto your foot with comfort and ease.

The flexible plastic core is wide enough to accommodate larger feet.

These quality independent lifestyle products are Inspiring and uplifting.

Aids putting on socks and stockings without bending down.Ideal if bending and reaching to your feet is difficult.



Lightweight design with non slip outside surface helps to hold hosiery in place whilst getting dressed.

Unique cradle design, fast & easy way to put on & take off your socks comfortably.

Ideal for the elderly, the disabled, pregnant women and patients who are difficult to lift legs.

For those with limited range of exercise, it is also easy and quick to wear shoes. Two part device to make putting on and taking socks off -no bending, stretching or twisting.

Can be wiped clean and full user instructions are included.

Features:

Socks Slider


Material : Plastic

Colour : Blue

Sock cradle size: 240 x 115 x 160 mm

Handle length: 460 mm


Package included:

1 x Sock Slider

1 x User Manual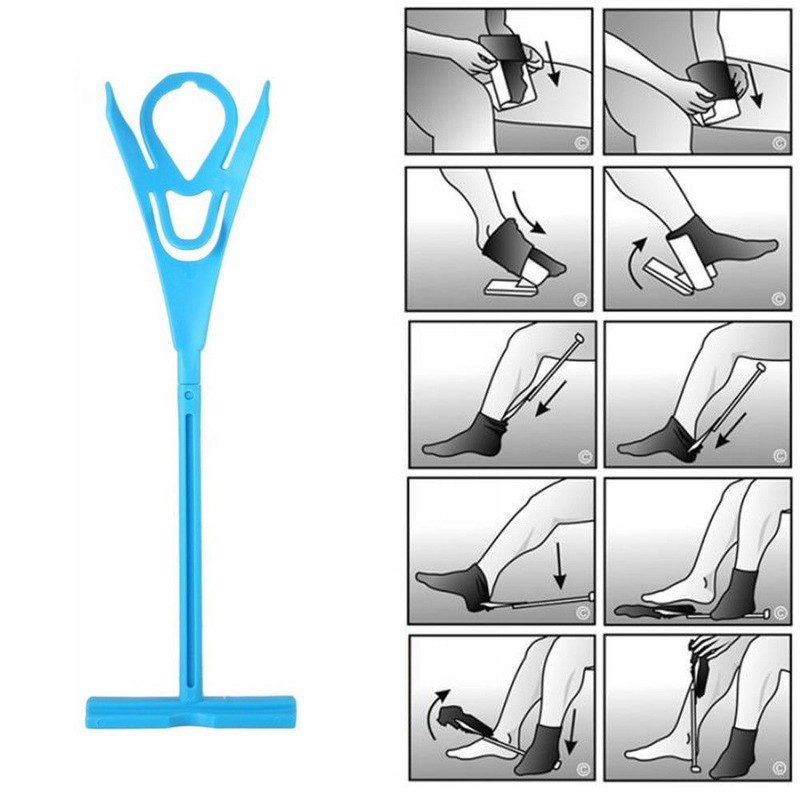 OUR PROMISE:
 🔒 FREE WORLDWIDE SHIPPING
- We offer FREE world wide shipping for all orders

🔒 100% Secure Payments
- Secured by the same security as big banks and other financial institutions.

✔️ 100% Money Back GUARANTEE
- If the product arrive damaged or not as described, send us an email and we'll refund every penny

📞 24/7 Customers Support
- Got questions? our support staffs are here to answer any queries before and after placing your orders.