Electronic automatic sphygmomanometer
Description:
Automatic Blood Pressure Monitor Upper Arm Digital BP Machine With Large Cuff


This Blood pressure monitor measures systolic, diastolic, pulse and heartbeat all displayed clearly on the digital liquid crystal display which is easy to read and understand.    Meaningful gift for your family!!!
 Specification:
    * Electronic Blood Pressure Monitor
    * Group: For 2 peoples
    * Digital Liquid Crystal Display
    * Operating Temperatures: 5℃ to 40℃, ≤15% - 85% RH
    * Power Supply: DC 6V (1.5V four AAA batteries)/Lithium battery(  NOT included)

    * Accuracy              

    Static Pressure: ±3mmHg (±0.4kPa)
        

    Pulse: Within ±5%
Key Features:

    * Blood Pressure Indicator / Indicator of Average Value
    * Sign of Battery Low Voltage
    * Memory Icon /  Heartbeat Icon
    * High Pressure (Pressure of Systolic) / Low Pressure (Pressure of Systolic)
    * Groups of User / Memory Group
    * Pulse Display Number
    * Auto power off when no operation for 1 minute
    * Fashionable outward,light and compact,suitable for health care(medical field,familes and adult)

    Package Includes:                

    1 * Blood Pressure Monitor
    1 * Travel Bag
    1 * User Manual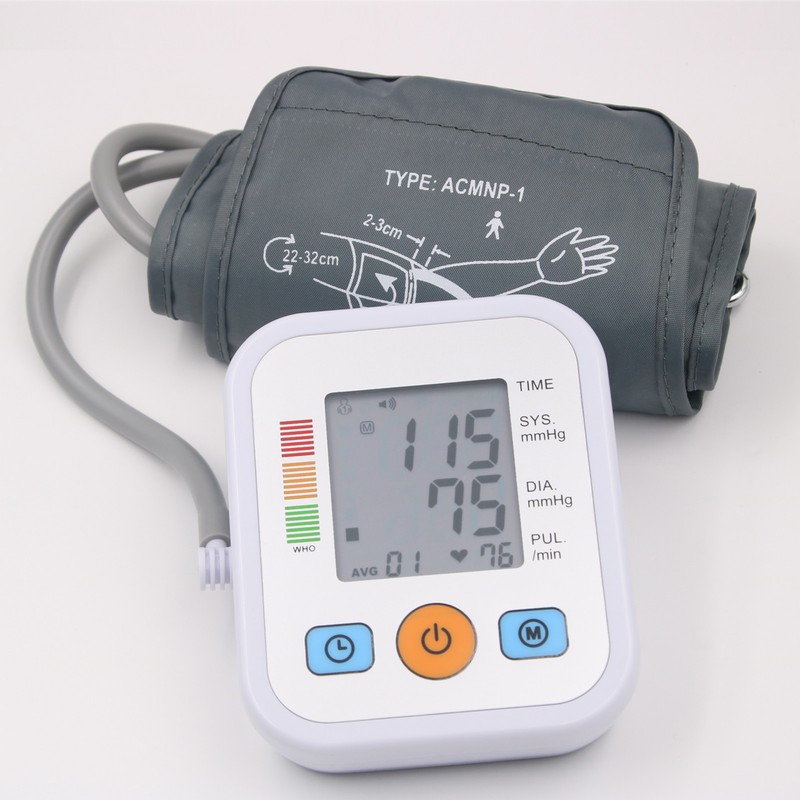 OUR PROMISE:
 🔒 FREE WORLDWIDE SHIPPING
- We offer FREE world wide shipping for all orders

🔒 100% Secure Payments
- Secured by the same security as big banks and other financial institutions.

✔️ 100% Money Back GUARANTEE
- If the product arrive damaged or not as described, send us an email and we'll refund every penny

📞 24/7 Customers Support
- Got questions? our support staffs are here to answer any queries before and after placing your orders.