BABY NOSE CLEANER - USB RECHARGEABLE ELECTRIC NASAL ASPIRATOR
USB Rechargeable Electric Nasal Aspirator – Safe Baby Nose Cleaner
Relieve the clogged nose quickly and safely to give your baby the best night sleep!
The USB Rechargeable Electronic Nasal Aspirator is a safe and effective product that helps in quickly and quietly cleaning the nose from mucus, relieving the baby from the clogged nose and help them breathe normally. Babies are prone to running nose giving them an uncomfortable feeling during the day, especially at night when sleeping. Other products produce loud noise that distress the baby making it really hard to use. The USB Rechargeable Electronic Nasal Aspirator is designed to be quiet, made of soft BPA free materials making it more effective in relieving clogged nose while ensuring that the nasal cavity of babies will not be harmed. Its waterproof design makes it easy and safe to rinse and the Silicone material can be sterilized by hot water or ultraviolet ray light.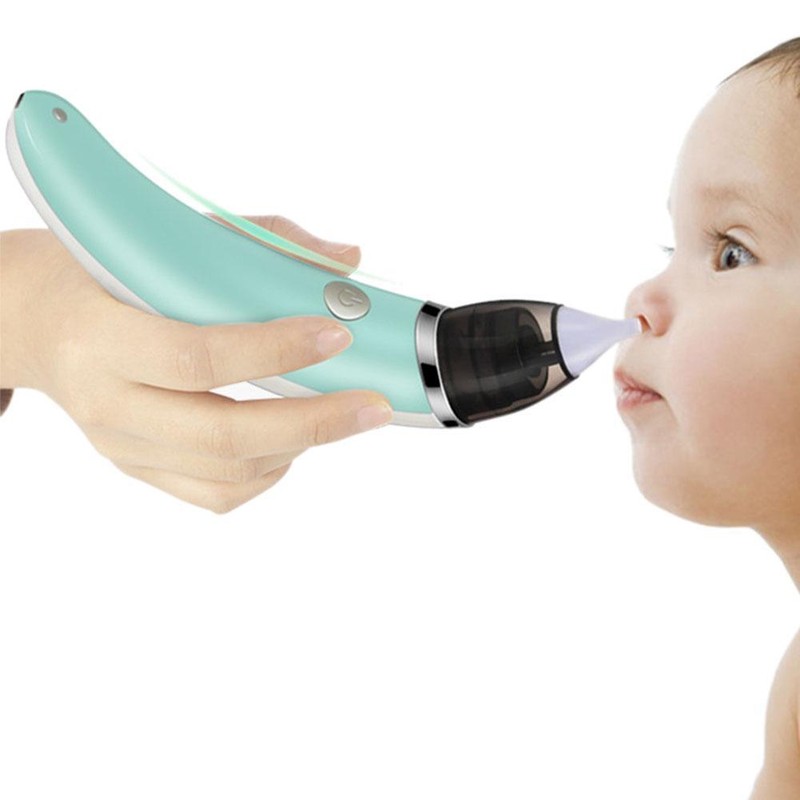 Parameters:

Name: Electric Nasal Aspirator for Children Babies
Vacuum suction: 350mmHg (60kpa)
Motor specification: 3V/DC
Head cover material: 16 degrees ~35 degrees. (The relative humidity is kept within 85)
Size: longest length: 20cm/7.87inch* diameter: 4cm/1.57inch (Due to the manual measurement, please allow some errors.)
Applicable age: for 0-2 and 2-7 years old
With USB interface
Charging time: more than half an hour
Packing: 1 pcs/Pack



Features:
Two sizes and two positions - children of different ages come in two sizes.
The soft silicone head is suitable for newborn babies and the other is for children aged 2-7.
This device allows you to remove the nasal mucus without additional cost – no need to buy a filter or any other replacement parts.

Waterproof, easy to clean (only washable silicone removable position and silicone, body can not be cleaned)

- nasal suction device waterproof design, can be safely cleaned.
The silicone tip is easy to remove and clean. Silicone materials can be sterilized with hot water or UV light.



Instructions:
1. The child's runny nose can be used directly.

2. When the child's nasal mucus is too hard and stubborn, do not suck hard. You can wet the nose

with a cotton swab dampened with water for about 10 minutes to help suck out the hard objects of the nose more easily.
3. The second nasal suction silicone sleeve can be used to suck blackheads and use multiple functions.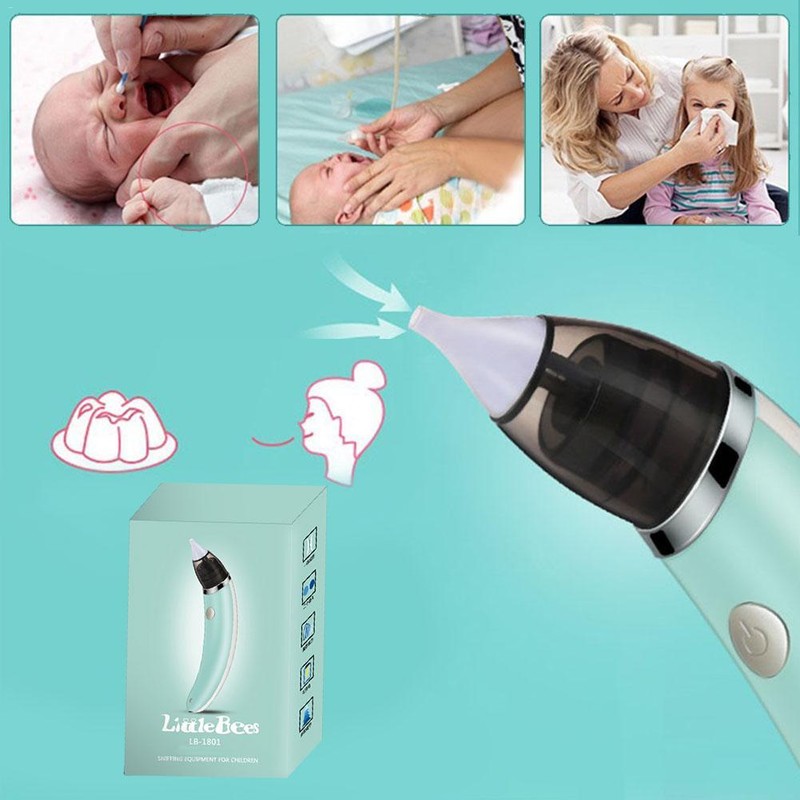 OUR PROMISE:
 🔒 FREE WORLDWIDE SHIPPING
- We offer FREE world wide shipping for all orders

🔒 100% Secure Payments
- Secured by the same security as big banks and other financial institutions.

✔️ 100% Money Back GUARANTEE
- If the product arrive damaged or not as described, send us an email and we'll refund every penny

📞 24/7 Customers Support
- Got questions? our support staffs are here to answer any queries before and after placing your orders.